Last night I attended the Kacey Musgraves concert at the State Farm Arena. It's the first live venue I've been to since Covid and I'm a huge fan of Kacey's first two albums. I picked Upper Level Section 215 Row B seats 13 and 14 which are dead center of the stage, but in the far back top of the arena. It's close enough to still be able to make out a human on stage, far enough back that I don't lose any hearing, and it means I can sit and enjoy a beer instead of having to stand the whole show because the people in front won't stop dancing. In short, I found my perfect seats. See what I mean: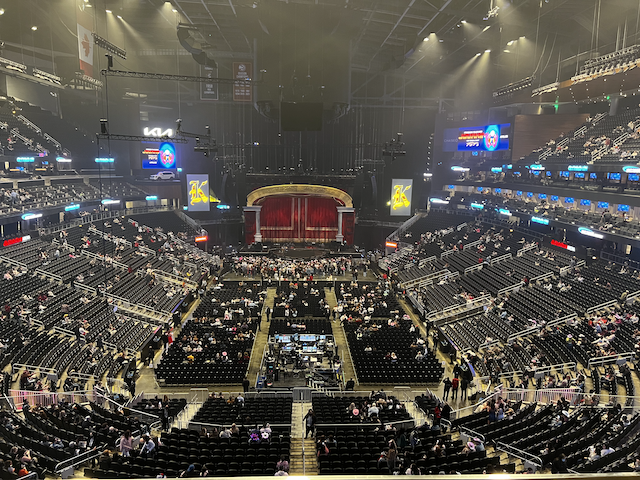 If you turn left from where I'm sitting in the photo Verizon has a giant suite at the venue. It was closed for the evening but it caused me to remember that Verizon rolled out Ultra Wide to this part of Atlanta. My Verizon cell plan was recently upgraded to support the 5G UW band but the band isn't available anywhere close to where I live up in Cumming, Georgia. So I looked down at my iPhone 13 Pro Max phone and noticed the new symbol: 5GUW. UltraWide band. Sweet! 10x the bandwidth of 5G. If only I used social media!
With this few people in the arena, I fired up a number of speedtest tools and was blown away! You ready for this…. 3 Mbps download, 0.5 upload. So much for Ultra high speed. On the bright side I had cell service for the entire show so I guess that's progress.